So Trope Thursday is a new weekly blog post I've decided to start doing! The idea is that I generate a random trope from tvtrope, then recommend a set of books featuring that trope. I decided to generate them randomly because I thought that would make it more exciting, but if anyone has tropes they'd like me to dedicate a post to let me know!
The very first trope for this series is: Intergenerational Friendships
From the Trope Page: 

Two people are good friends. Only, one is about twice, or even three times the other person's age! Considering their differences in life experiences and worldviews, how do they relate? What could they possibly have in common? …. This can take the form of a young adult from one generation befriending someone old enough to be their parent or even grandparent, It can take the form of an adult befriending a misguided or vulnerable youth. Sometimes, the two happen to have more in common than they think, such as having surprisingly similar life experiences.
Recommendations for Intergenerational Friendships:
1: The Book Thief by Markus Zusak 
The Book Thief tells the story of twelve year old Liesel Meminger, a young German girl growing up in Nazi Germany. During the book, she befriends a jewish man called Max who is almost twice her age. Her foster family is hiding Max in their basement, and the two become friends.  The Book Thief is a really beautiful story, and the relationship between Liesel and Max, as well as Leisel and her foster family and school friends is really beautiful.
2: The Mistborn Trilogy by Brandon Sanderson 
Mistborn trilogy is a high fantasy where 2000 years ago, the Chosen One failed his mission to save the world and as a result, the world now is basically a massive mess. A group of people called Skaa are cruelly suppressed, ash rains from the sky, and magic users called Mistborn who swallow metals and get power from them stalk the night.
In Mistborn, Vin, the main character, is brought into a group of con-men who are looking to steal from the Lord Ruler. Vin is 16, but the other people in the crew who she befriends are at least 30 or over. Notably she develops a friendship/mentor relationship with a man called Kelsier who is at least 30, as well as married. (but don't worry it's not weird it's a child/parent type relationship okay) This trope is then carried on – as Vin grows older she befriends and mentors people younger then her too.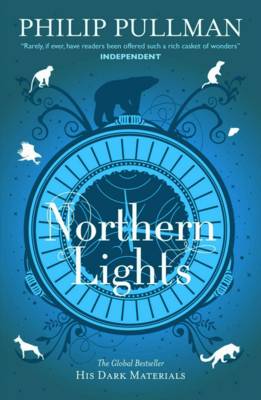 3: His Dark Materials by Philip Pullman
His Dark Materials is another fantasty/alt world. The protaganist, Lyra Belaqua, lived in Oxford university, which is a parallel of our world. In this universe, people's souls exist on the outside of them and take a animal form that represents them called a daemon. When children and their daemons start going missing, including Lyra's best friend Roger, she goes on a quest to find out what has happened to them.
Lyra is only 12 or 13, but she is friends mostly with adults. Although she does have some child friends – Roger in book one, and then Will in books two and three – circumstances force her to often befriend and work alongside adults. Her closest friends and allies are all adults who act as friends, mentors and protectors. These friends include the witch Serafina Pekkala who is hundreds of years older then her, an adult talking bear who is also quite a lot older then her, as well as Lee Scoresby who is middle aged.
Books with this trope on my tbr:
Tuesdays with Morrie by Mitch Alborn
The Elegance of the Hedgehog by Muriel Barbery
---
What books with an intergenerational friendship do you love? And let me know what you think about this blog series, I'd be interested to see if anyone has thoughts about improving it or anything like that!