It's Tuesday and that means it's time to take another trip down the TBR Hole.
71: From Twinkle, With Love by Sandhya Menon: Have I read When Dimple Met Rishi? No. Am I going to read this book anyway hopefully because I'm gonna get my shit together? yes.  Verdict: it stays
72: The Elegance of the Hedgehog by Muriel Barbery: This has been on my tbr for a long time and I'm not sure if I'll ever get to it. My mum really loved this book … I kinda wanna keep it for one more year just to see. Verdict: it stays but it's on it's last chance
73: Carrie by Stephen King: I honestly doubt I'll ever actually read this. I want to read some SK but not this one. Verdict: bye bye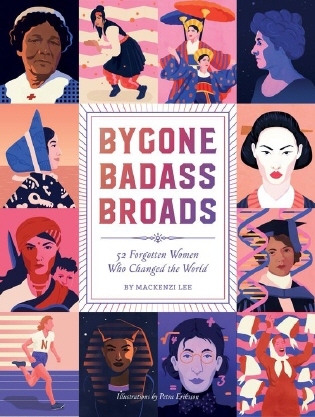 74: Memoirs of a Geisha by Arthur Golden: I thought I'd already deleted this off my tbr in all honesty. I have no interest in reading this due to the problematic elements.  Verdict: deleting from tbr
75: Bygone Badass Broads: 52 Forgotten Women Who Changed the World by Mackenzi Lee: I'm SO excited for this book! It's coming out next year and I'm sure it's gonna be awesome.  . Verdict: keep on tbr
76: The Magic Circle by Jenny Davidson: Literally every single top review of this is a 1 star saying that it's awfully written, and the blurb describes a woman of colour as "exotic" which is off putting so .. Verdict: removed from tbr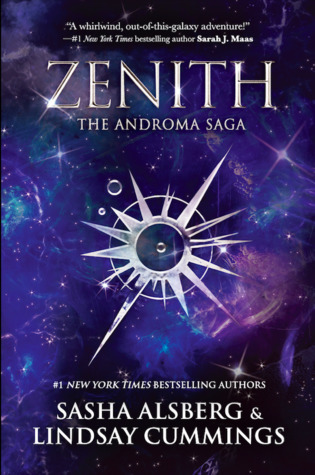 77: Zenith: (The Andromeda Saga #1) by Sasha Alsberg and Lindsay Cummings: I have an arc of this book so I'll definitely be reading this one. Verdict: remains on tbr
78: The Casual Vacancy by J.K Rowling: I own this book, so for that reason I want to read it eventually. But on the other hand .. everyone hates this book? But since I own it in hardcover I feel I should give it a go.  verdict: stays for now but last chance
79: Join by Steve Toutonghi: I wanted to read this at some point I think but honestly I think I've lost interest in it, especially considering it has a really low average rating. Shame the cover is kinda pretty.  Verdict: remove from tbr
80: Gena/Finn by Hannah Moskowitz and Kat Helgeson: I was a bit on the fence because this book has ALOT of bad reviews and some of those were from my to go reviewers but my library has this so I might just read it from there? Verdict: remains on tbr for now
80: That Inevitable Victorian Thing by E.K Johnston: I was really excited about this book when it was announced and while some discussion around it happened it seemed most people were liking it? But recently there's been a lot of bad reviews that gave me pause. Ultimately I think I still want to try it .. Verdict: keep on tbr for now
82: Empress of a Thousand Skies by Rhoda Belleza: I don't really remember adding this to my tbr .. I think I thought there was gays in space? But I'm not getting that from reviews which are all .. pretty bad. I don't think this is a sff I feel compelled to read when I have so much other sff on my tbr. Verdict: delete from tbr
83: Genuine Fraud by e. lockhart: While I thought We Were Liars was just okay, I'm really intrigued by this book. I know it's told backwards which interests me, and I've heard it gives Gone Girl vibes?. Verdict: remains on tbr
84: The Little Friend by Donna Tartt: I want to read another Donna Tartt book after loving The Secret History and I think this is about a murder mystery so that gots me interested.  Verdict: remains on tbr
85: Skinny by Ibi Kaslik: I just lost interest in reading this I didn't even know it was still on my tbr. Also, I'm fairly sure I remember reading that the anorexia rep is not good.  Verdict: removed from tbr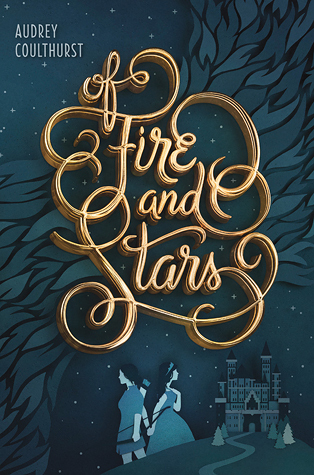 86: Of Fire and Stars by Audrey Colhurst: this is literally the book I plan on reading after my current read so  Verdict: remains on tbr
87: The Melody of You and Me by M.Hollis: this is an f/f romance I plan on reading in December for #SapphicAThon Verdict: keep on tbr
88: The Nest by Cynthia Sweeney: I don't think I'm super interested in reading this because everyone says its quite shallow and boring and it's kinda long so I doubt I'll ever actually pick it up. Verdict: remove from tbr
89: Tell the Wind and Fire by Sarah Reese Brennan: This is a retelling of A Tale of Two Cities which I've read and even though the ratings are a bit hit and miss I still want to try this Verdict: remains on tbr
90: 27 Hours by Tristina Wright: urggghh this book. A lot of discussion has happened and I don't know how I feel about it now. It's not in my library system, and I don't want to buy it, but I mean I kinda do want to read it because queers in space? I think I'm going to keep it for 6 months and see if the library gets it or not Verdict: remains on tbr for now
91: Bleeding Earth by Kaitlin Ward: This has been recommended to me quite a lot recently. I think I'm going to try and read it during #SapphicAThon Verdict: keep on tbr
92: Grace Beside Me by Sue McPherson: #OwnVoices Indigenous Australian piece set right after the Sorry Speech and it's short because I love short standalones? aw hel; yeah Verdict: keep on tbr
93: A Criminal Magic by Lee Kelly: I forgot what this was but apparently it's the roaring twenties + illegal magic + magicians + gangs and honestly sounds lit im in Verdict: remains on tbr
94: The Real Peaky Blinders: Billy Kimber, The Birmingham Gang and the Racecourse Wars of the 1920's: oh boy I added this when I was binge watching Peaky Blinders (a fucking good show btw ! ) This book is literally tiny so I might read it still Verdict: keep on tbr
95: Shiver (The Wolves of Mercy Falls #1) by Maggie Stiefvater: boy why the fuck is this on my tbr I hate werewolf love stories the only ones I put up with in the year 2017 are Cassandra Clare's because I'm a basic bitch Verdict: remove from tbr
Well my tbr now stands at 465, I deleted 8 books this time. That honestly seems to be my average.
Thats all for the trip down the tbr hole! I'll be back with another post either Thursday or Friday. As always, let me know if there's anything that should stay or go despite my verdict