So as we get closer and closer to 2018 I get more and more excited about the books coming out I really want to read. I'll provide links to the Goodread so you can all go add to your tbr 😜 I'll be listing them in release order from most soon to least soon, plus will include some honourable mentions at the bottom.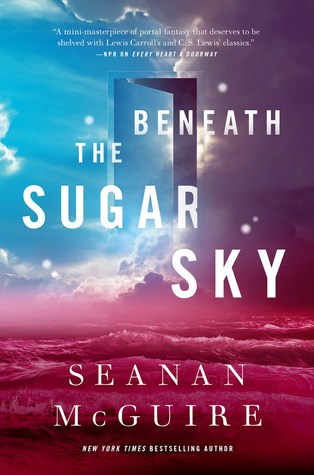 Another series conclusion, I love the Wayward Children series and this one follows Sumi whomst I loved in book one. I'm really interested in the setting of this book (a nonsense world) and also, I've listened to all these novellas on audible and the narration makes it so much more magical and beautiful I'm excited to hear the narration again. This one's out on Jan 9 and I plan on listening the day it releases.
I have an arc of this book and I'm very excited to dive into it. It follows an Indian/American muslim girl who is struggling to reconcile her parents beliefs with her own dreams to attend film school. It's OwnVoices and I think it's just going to be absolutely incredible. I plan on starting the arc soon but I definitely think this is going to be an amazing 2018 release. Coming Jan 16th!
This is one of my most anticipated releases – it's a high fantasy with an ensemble diverse cast, aka my favourite thing, and it's coming out so so soon. it involved necromancers and magic, and all my friends who got arcs really loved it so overall I could NOT be more excited. I'm like 90% sure I've preordered this already but if not I'm going to! This is coming out Jan 23, soo sooon.
I also have an arc of this book but it's such a highly anticipated release for me. Shaun David Hutchinson is one of my favourite authors, but this book is about a saphhic woman which is obviously different from his usual m/m romances. However, I actually have really high hopes in this book and the subject matter – basically the main character dealing with a biblical apocalypse, makes me pretty excited. This is coming out Feb 6!
I think I've talked about this before? But if not, I uhh, love spy books. I don't know why, but I gotta read them all. So this is inspired by #AlexFromTarget, basically the main character who's a CIA agent goes viral on twitter and how his life is in danger. Plus, I really like that the main character is a black boy and that the cover model is too. Should be short and sweet, coming Feb 13!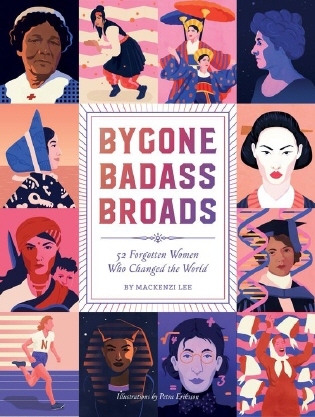 This is a non fiction book based upon Mackenzi Lee's popular twitter threads of the same name and I'm SO excited about it. If you've seen Mackenzi's threads, you'd know how they're both informative and also really funny, and I know she's taken time to be really inclusive with the women chosen so I think it should be so interesting and definitely introduce me to some women I didn't know about. Release is March 6th
So this book has been on my tbr literally since it's announcement and it's starting to get more and more hyped up and I'm getting hyped right along side all that. I'm hearing incredible things about it from reviewers of the arcs and I just can't wait to get my hands on it. Fantasy is my all time favourite genre and diverse fantasy is the best. It's coming out so soon I can't wait, March 6th!
This is based on a true story, and follows a girl who disguises herself as a boy to join a pirate crew. It features an f/f romance between two female pirates and honestly? Have I sold you yet? because I just sold it to myself yet again. I am so into this new sapphic pirate trend, it's the best! The Unbinding of Mary Reade is coming on March 6th and I'm SO keen.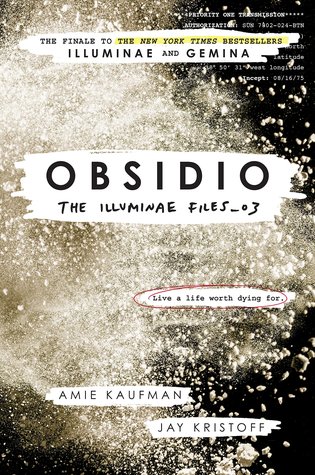 I don't actually LOVE the Illuminae Files (I know, unpopular opinion) but since I have read the other two book this is an anticipated release for me. There's nothing more satisfying then finishing a series, and I actually think this book has great potential now that the characters have all met up. This is a fun series for it's format and so it should be fun to catch it one last time. And if not, at least I can write it down as another completed series. This one is out on March 13!
First of all, THAT COVERRR. But the cover aside, this book sounds like it's going to be absolutely incredible. I'm really loving contemporary books with activism elements right now and I think this book is gonna slot right in there with that. Plus, I've heard so many incredible reviews from people I trust and I just can see this becoming my favourite 2018 read not gonna lie. Tyler Johnson Was Here releases on March 20th
I have an arc of this book as well, but I'm pretty sure it's gonna be such a kickass 2018 release. Black girls fighting zombies? Sign me the fuck up. I've seen pretty good arc reviews of this, the cover is so cool and overall I just think it's going to be an awesome release. I plan on reading my arc soon, but I think this is going to be a great 2018 release. It's coming out April 3rd
The Song of Achilles is one of my favourite books, and I think this is actually gonna be even better. It features Circe, aka the nymph who appears in The Odyssey by Homer. I think Madeline Miller creates incredible, powerful, complex female characters and her take on Circe is gonna be awesome. Plus, I'm a big ancient greek nerd and Miller creating backstories and building more depth into these characters gives me life. Circe comes out April 10th!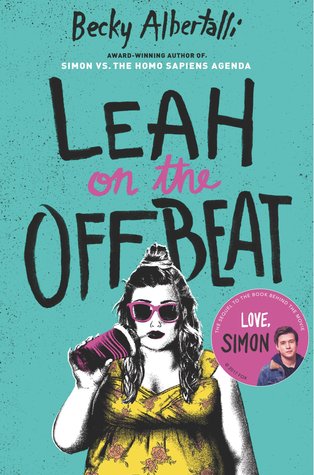 Simon Vs the Homo Sapiens Agenda is obviously one of my favourite books so I'm so excited for this sequel. Leah is a bisexual woman so that should be really good to read, and I'm just excited to catch up with the gang overall. Plus, I love the fat rep on the cover and I think this is going to be a really great release from Becky Albertalli. This one is coming on April 24
I love love love the Wayfarers series and I think this is gonna be the best of them all. For a start, all the characters are coming together again which means I get to see everyone I love and miss from book one. Plus, this is more space travel based rather then planet based like book two so I think that will be fun. Becky Chambers space books are so cute and make me feel all happy and warm, and I cannot wait to dive into the final one. Also, they need to release that cover asap. Becky Chambers has the best covers. Release is July 24th!
This is a sequel/spin off to The Gentleman's Guide to Vice and Virtue which I really enjoyed. This book will follow Felicity from book one and I definitely think she will be an awesome character to read about in this book, because she's a massive badass. Plus, there is asexual rep, female pirates and magic so whats not to love. This one is slated for October 2nd, 2018!
Becky makes another appearance, but how can she not when this book with Adam Silvera is coming out. Becky and Adam are two authors I love, both from their books individually and also from their interactions on twitter and I just know already this book is gonna destroy me. I'm so interested to see where the two take a story they wrote together, especially considering their tones are quite different. This one is ages away though, October 2nd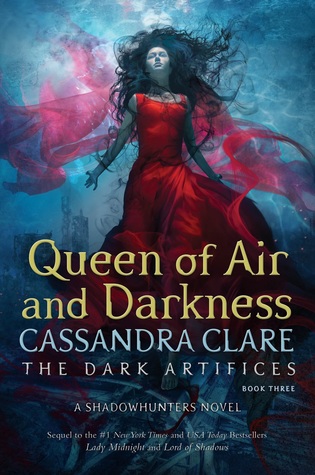 Starting out with an obvious one, I'm soo excited for it. It's the final book in The Dark Artifices series, and I've come to expect pretty big things from Cassandra Clare finales after she destroyed me with Clockwork Princess. I genuinely love this series, and I'm really excited to see where she takes these characters and their stories. QOAAD is slated for release on December 4, 2018, which is too far away. But all well.
This is Alice's new book and I'm so excited. I love Oseman's Radio Silence and also her Heartstopper Webcomic, and I plan on reading Solitaire soon. Basically, I want to read all her books asap. This one follows a boy band and a fan of theirs, and I know is has muslim and transgender rep. I think this will be incredible I can't wait, it's slated for late 2018 release (cover unreleased, title is confirmed to be no longer The Ark but I Was Born For This)
So thats my top 18 list, though as promised here's some honourable mentions: 
There are way too many amazing new 2018 releases coming up, I truly cannot handle it. I'm so excited to read all these books and even more, even though I'm freaking out a little about when i'm gonna have TIME and MONEY for all this.
Whats your top 2018 releases?