Top 5 Wednesday was created by Lainey as Gingerreadslainey and is now hosted by Sam from Thoughts On Tomes. Topics can be found at the Top 5 Wednesday Goodreads Group
It's the last week of Top 5 Wednesday Rewind and I decided to do this topic, which someone requested on Twitter and I thought HELL YES because I definitely have a lot to say for this one. I LOVE science-fiction and fantasy, but it can be harder to find queer protagonists in these genres than it is in say, contemporary.
But I do have a lot of LGBTQ+ favourites that are SFF and so I decided to list those out for you today! Also, these aren't in any particular order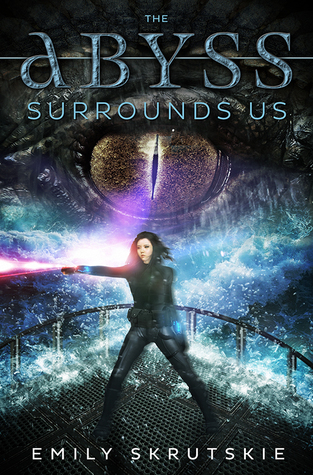 1: The Abyss Surrounds Us by Emily Skrutskie:
Probably my favourite f/f series in science-fiction ever. This is about a girl called Cas who trains Reckoners, which are basically giant sea monsters. When she is kidnapped by pirates and forced to train a Reckoner for them, she doesn't expect to fall for a pirate called Swift. This is a super complex book with a GREAT enemies to lovers romance. It examines the situation and the dynamics of the relationship so it's never abusive or manipulative and Cas/Swift are so sweet. Plus the world itself is awesome. I recommend this book constantly because it's just great.
2: Peter Darling by Austin Chant: This is a Peter Pan retelling where Peter, who's trans and gay, falls for Captain Hook and jfghdkjf it's so cute. I love it so much. It's also super short and easy to read which is both a plus AND A NEGATIVE BECAUSE I WANTED MORE.
3: Reign of the Fallen by Sarah Glen Marsh: This is a fantasy following necromancers and omg I love it. The main character is bisexual and there's an f/f relationship, and I just enjoyed the whole story so so much, I can't wait for book two. The romance was done so well and it's set to develop even more which excites me. Also, in this world queer people are just kinda there and it's chill. There's a side m/m romance which makes me cry because the boys are so sweet.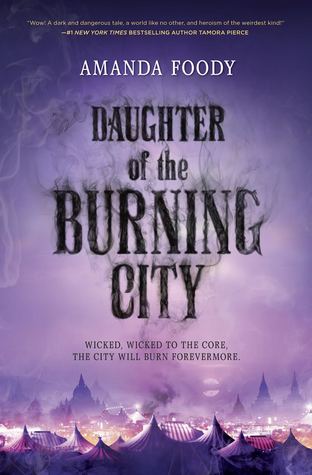 4: Daughter of the Burning City by Amanda Foody: This follows a bisexual main character, and her love interest is asexual demiromantic. BUT IT'S ABOUT MURDER. Sorina is a girl who can create illusions that act as her family, she thinks nothing can harm them, but one day a mysterious someone or something starts killing them one by one. This is super dark and twisty and includes chilling letters from the murderer which I loved. Also, Ace of Shades by Amanda Foody is coming out very soon and is also great lgbtq+ sf/f
5: Every Heart a Doorway by Seanan McGuire: Okay, so I practically am counting the whole series in this. But these books follow a range of different queer protagonists. EHAD follows Nancy, who's asexual. And book two follows a lesbian girl called Jack. And the third book prominently features a trans boy. Anyway, these books are adorable and make me so happy. I love how wholesome and inclusive the worlds and kids are and they're just such feel good stories that also deal with important topics. And I cannot wait for the next one to come out.
And thats it for Top 5 Wednesday today. I hope these picks maybe gave you an idea for an lgbtq+ fantasy you might like! There are still so many more I need to get to, but I'm also so glad I've got to read these books as well.   I would love to hear what lgbtq+ sf/f everyone else loves!
until next time