We're back at it again with the TAGS. I know there's been a lot lately but I LOVE THEM and keep getting tagged in them (WHICH IS GREAT THANKYOU EVERYONE) I was tagged to do this one by Ash so be sure to go check her answers on this one. This tag since it's about book covers! and so I automatically love it because I love talking about covers. So lets just get right into it.
"No Ideas But in Things"
A book cover that perfectly expresses the novel inside it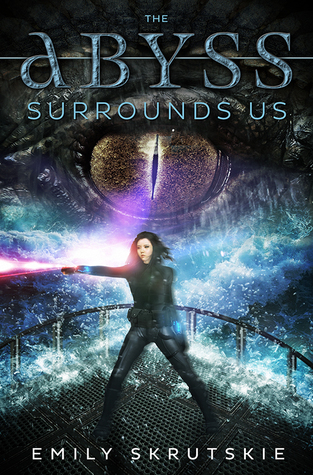 This question was very hard but I eventually went with The Abyss Surrounds Us because I feel like this cover sums up the book pretty well. Essentially, monster training in the ocean and pirates. This image is an illustration of an exact scene at the end of the book.
"Dark and Lovely"
A book cover that is so creepalicious you just want to eat it up
I don't read many 'creepy' books but this is one that came to mind. The dark cover with the chest cracked open just a little feels very ominous. Especially compared to the other covers in this series its quite creepy and it made me want to read this book asap.
"Sugary Sweet"
A cute cover that is so fluffy you want to give it a hug
I think this cover is so cute! Everything about it is so sweet, the bright colours and illustration style makes it super soft and I love how the characters are in a huddle. It really highlights the team bond and friendship and that they're all smiling and laughing is so pure.
"The Simple Aesthetic"
A book cover that stuns with the most minimalistic of design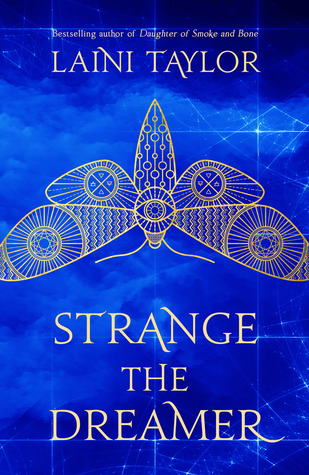 This cover is soo beautiful. It's just blue with a gold foil moth but it's seriously stunning especially in person. I love it so much even though it's so basic compared to the US one.
"Cover Envy"
A book cover you wish you had on your shelves, but don't yet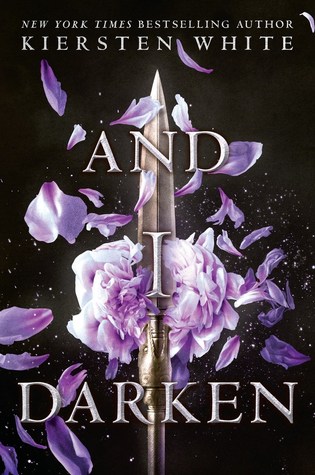 The US covers of this series are so beautiful, I love them so much. The black with the purple is stunning and I read this edition through the library and I love that is is embossed. I would love to own this but currently don't and I'm unsure if I will buy them, depends on how much I enjoy Bright We Burn.
"Traveling Abroad"
A beautiful book cover featuring a country outside of your own
I loove this cover so much. When this book was coming out the cover was getting so much hype but then the hype went dead and I'm disappointed becayse two years later I still love it. The cover features New York City which is obviously in the US. Also, this book is about travelling to different times and cities so its very suitable for this category.
"The Color Wheel"
A cover that showcases one of your favorite colors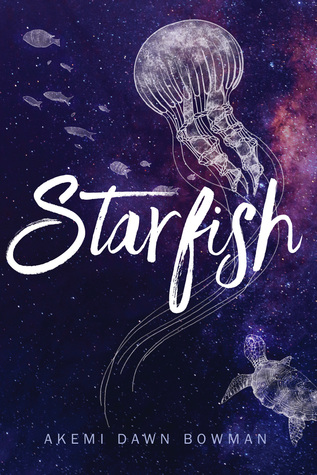 One of my favourite colours is purple and Starfish has a lot of that! This is such a beautiful cover I love it so much. It has lots of shades of purple and even some pink which is another favourite colour.
"Switching Gears"
A cover change you absolutely adore 
I HATE the original Shatter Me cover but the remakes with the eyes are so cool. They look amazing and I like the symmetry between each different cover. Even though I don't think they really relate to the actual content of the book much they still look so much nicer.
"Oldie but Goodie"
A favorite cover of your favorite classic
My favourite classic is The Great Gatsby and honestly I love the original cover so freakin much. The colours are so beautiful and this cover always sticks in my mind. I love the water effect of the city lights and how the eyes in the sky is symbolic of the book. Urgh, love it.
"And the Winner is…"
Which book cover mentioned above is your favorite?
It's between And I Darken and Passenger but I think ultimately I have to go with PASSENGER. I just love that cover so so much, it has so much interesting detail but also is so pretty to look at straight on and the colour scheme is so beautiful. It's stuck with me ever since I saw it two years ago.
Again thankyou to Ash for tagging me in this! I am going to tag the first five people who turn up in my reader because I feel I always tag similar people and it'd be nice to tag some people I usually don't. So the first few people in my reader are: Rachel, Tiana, Mandy, Sarah Jane and Silvia! You are all tagged from me 💛💛
until next time!