It's September already?? What the HECK. This year has gone way too fast. This month felt like it went for so long though, is that just me? I had an okay reading month. I had a massive two week reading slump unfortunately but I really got back into it in the last week and read a whole bunch of books I enjoyed, so it's all worked out ok in the end.
BookTubeAThon was this month and I'm SO embarrassed by how badly it went. I only read TWO of the books on my BookTubeAThon TBR! That's the worst I have ever done. And I was telling myself I would actually finish it this month. So that was disappointing. 
I'm glad I read lots of books getting adaptations though. I really like to read the books before seeing the adaptations so it was nice to accomplish that. I also read three fairly long books, all around 500 pages which is pretty good! I'm quite happy with that!
Anyway, lets just jump into the actual TBR so I can stop babbling.
🌈 = books with lgbt+ representation
🌞 = representation of people of colour
♿ =  disability rep
🌸    = mental illness rep
✔ = was on my monthly tbr

Click the book title to be taken to my full review
1: The Foxhole Court by Nora Sakavic (🌞🌈🌸✔) ★★★★☆
I decided to reread this for BookTubeAThon and it was so fun to read this again. This is my least favourite of the series and I Kinda Hate some parts of it but I still love it because it's interesting to see the characters at the beginning before all their development. I still love my boys Andrew Minyard and Neil Josten SO MUCH.
2: The Lost Luna Baedeker by Mina Loy (✔)

I read this for uni and also for my BookTubeAThon TBR. This is a poetry collection which I have mixed feelings on. I enjoyed some poems but others not as much, and I didn't even finish reading them all. That is why I chose not to rate it in the end. "The Lost Luna Baedeker" was probably my favourite poem in here.
3: To All the Boys I've Loved Before by Jenny Han (✔🌞🌈) ★★★★☆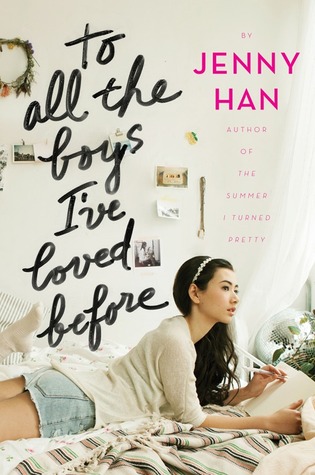 I picked this up because I wanted to read it before the movie came out and I'm so glad I did. I loved it so much! This was adorable and I immediately fell in love with all the characters. Especially Lara Jean! I love her so much!! The romance was extremely cute and I loved the relationship between the sisters. Also, the fact the main characters are all half-Korean is another lovely thing about this book.
4: The Darkest Minds by Alexandra Bracken (✔🌞) ★★★★☆

This is another book I wanted to read before the movie came out except .. I still haven't seen the movie!! Good job to me. But I still really enjoyed this, it was super entertaining and fast paced and the ending had a great, great twist. I liked the characters a lot and the incorporation of the superpowers. I want to continue this series soon! Maybe even next month if I have time.
5: Good Morning, Midnight by Jean Rhys (🌸) 

This is another books I read for university this month. It's about a recently divorced woman called Sasha who moves to Paris. Sasha is struggling with her mental health and self-sabotages herself and her relationships pretty much constantly throughout this book. I didn't really love this but it was okay.
6: To The Lighthouse by Virginia Woolf ★★★★☆

A THIRD uni read this month. I was so excited when this was assigned because I've been meaning to read Woolf forever and this forced me to finally do it. I enjoyed this quite a bit! The characters were nice but I loved the setting and wordplay so much. Woolf is a really clever writer. I think I would like to read Orlando by her next.
7: P.S I Still Love You by Jenny Han (🌞🌈) ★★★★☆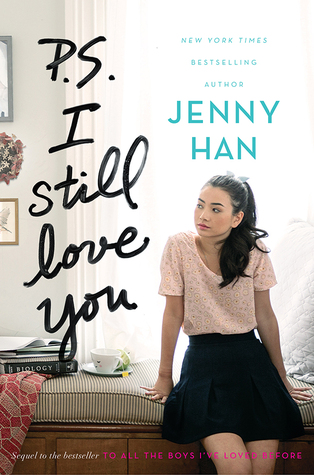 After watching the movie and having my heart ACTUALLY MELT from it's cuteness I had to pick up P.S I Still Love You. I loved this so much as well, it was truly so adorable. I loved how this focussed on Lara Jean growing up and feeling like she's losing her childhood because I related a lot. And again, I loved all the relationships.
8: The Poppy War by R.F Kuang (🌞🌸) ★★★★.5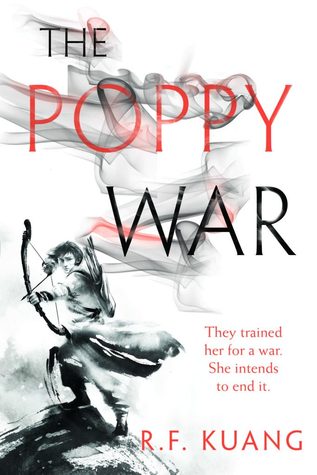 This was one of my most anticipated reads for this year because I heard an incredible amount of good reviews. And I'm so glad I got to it because I LOVED IT. This was an awesome fantasy with excellent pacing and worldbuilding.. Although parts were really grim and hard to get through, lots of it was also really freakin cool too. I cannot wait for the second book to come out.
9: A Reaper At the Gates by Sabaa Tahir (✔🌞🌸🌈) ★★★★☆

I was so excited for this to come out! I love this series! I really enjoyed parts of it but some parts were a bit boring. I feel like Tahir really underused some characters and I didn't care much about Elias storyline. But the last section was SO GOOD and I'm so keen for the next book in this series.
lets recap;
Books read: 9
Format: 8 physical, 1 audiobook
Genres: 3 contemporary, 2 fantasy, 1 poetry collection, 2 classics, 1 dystopian
Average rating: 4.07
Favourite book: The Poppy War (since it's new to me book, but I do love The Foxhole Court so much)
Least favourite: Good Morning, Midnight
That is all I have to talk about in this wrap-up! I feel like I'm getting much more in the reading mood now. I've been kinda slumpy for months but finishing so many books toward the end of this month gives me so much hope.
until next time!