Hello all! This weeks Top 5 Wednesday was a make your own topic and I thought about what I wanted to do for a while and decided on making a list based on star sign. People have been talking about the Zodiac a lot recently and we are currently in the Sagittarius part of the zodiac, and also I am a Sagi so I just decided to go with this.
Sagittarius are typically curious and energetic. They're open minded, love travelling and exploring and are generally extroverted and optimistic. They also have a strong sense of humour and enthusiasm. They generally have large friend groups and strong family and partner relationships.  So I'll be recommending books which are compatible or representative of these kinds of traits!
1: Undead Girl Gand by Lily Anderson
what it's about: Undead Girl Gang follows Mila Flores, who is convinced the 'suicide' of her best friend is fake, and that her friend was actually murdered. In order to solve the mystery, Mila uses an ancient Wiccan spell to bring Riley back from the dead. The spell works, but Mila accidentally brings two other girls back from the dead, and none of them can remember how they died. Together, they only have a week to solve the murder before the girls return to their graves.
why it suits the sagittarius: First of all, Undead Girl Gang definitely requires an open mind. There is literal ghosts and Wiccan armies and all sorts going on. But if you embrace it all it's such a fun book. The humour is also on point, and this book places a huge emphasis on the importance of friendship, which is also important to Sagittarius'.
---
2: Heretics Anonymous by Katie Henry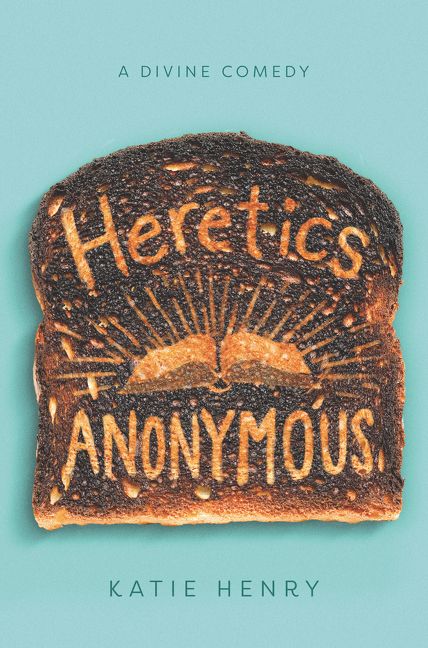 what it's about: Michael is an atheist who is sent to St. Clare's a strict Catholic private school. In his first class, he's relieved to meet a girl called Lucy who calls out a nun in class for her teachings about saints. Thinking he's found a fellow non-believer, Michael approaches Lucy. It turns out Lucy is actually a devout catholic who wants to be a priest. Lucy introduces Michael to Heretics Anonymous, a group comprising  of Lucy, Avi (who is Jewish and gay) and Eden (who is pagan). The group decide to take action at the school to expose hypocrisies in the schools education and the Catholic faith.
why it suits the sagittarius: A large focus on this book is about being open minded, which is something Sagittarius like to be. The book examines theology from all sorts of angles and emphasises that being open minded and understanding of religions is extremely important. The value this book emphasises are one's that Sagittarius value. There is also lots of discussions of different religions and groups and this could be appealing to a Sagittarius. Finally, like Undead Girl Gang, this is hilarious and focusses on friendship quite a lot.
---
3: The Long Way to a Small, Angry Planet by Becky Chambers
what it's about:  In this world, humans have left earth and joined the Galactic Commons, a collection of space species including aliens that co-exist under one government. Rosemary is a human who joins a crew tunnelling through space to a small planet that is joining the GC. It follows the crew and the experiences Rosemary has on board the ship.
why it suits the sagittarius: The main character's journey would definitely appeal to a Sagittarius. This book focusses on Rosemary's travels around space and all the new things she experiences and Sagittarius are big travellers. This book also explores how being open-minded and thoughtful about other people and how they are unique is actually beneficial, and overall this book celebrates diversity and difference. This is something that would appeal to a Sagi!
---
4: Passenger by Alexandra Bracken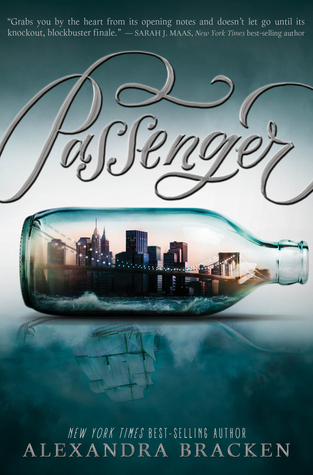 what it's about:  When Etta is kidnapped at a music recital, she discovers she comes from a line of time travellers capable of jumping through time and place. She is charged with hunting down and recovering an object her mother hid at some point in history in order to win her freedom.
why it suits the sagittarius: Sagittarius love travel and this is the ultimate travelling adventure. This book allows you to visit so many amazing places and times and Bracken's writing is so vivid it's like being there. Etta is also so optimistic and although she is in a bad situation she makes the most of it, which feels like Sagittarius qualities.
---
5: Sapiens: A Brief History of Humankind by Yuval Noah Harari
what it's about:  Sapiens is a short but thorough work detailing the history of humankind from the first emergence of humans into the current age. It's only 500 novels but packs in a lot of information, and Harari's commentary is interesting and enlightening.
why it suits the sagittarius: Sagittarius love learning and having their mind opened and this teaches SO MUCH. Not only does Harari offer so many amazing and wild facts about humanity, his personal commentary on various social systems is also quite thought provoking. There is also a strong current of optimism about humankind overall despite many flaws and optimism is something Sagittarius value!
Those were all my recommendations for Sagittarius booklovers! Let me know if you'd be interested in seeing other horoscopes as I may expand this out. What books would you gift to the Sagittarius in your life?
until next time