So for three years running I've made it a goal of mine to complete or get up to date on at least ten series within the year. Doing that challenge has actually really helped motivate me to finish so many series. I decided not to keep the challenge in 2019 (mostly because I'm good at it anyway now so it doesn't necessarily have to be a goal of mine) but I did want to do a little update of what I did complete in 2018!
I also did a post about series I've started but haven't finished in 2018 and so this post will be the flip side of that!
I have finished FIFTY ONE (omg!) series so there is a lot to go through! Lets jump in.
DUOLOGIES
1: Messenger of Fear by Michael Grant
2: The Carrie Diaries by Candace Bushnell
3: Six of Crows by Leigh Bardugo
This is one of my favourite series of all time. If you haven't read it yet you really really should! The plot and characters are so so well written and this duology blew my mind. Leigh Bardugo revealed she may write a continuation of this series down the line and I COULD NOT be more excited.
4: Passenger by Alexandra Bracken
5: Carousel by Brendan Ritchie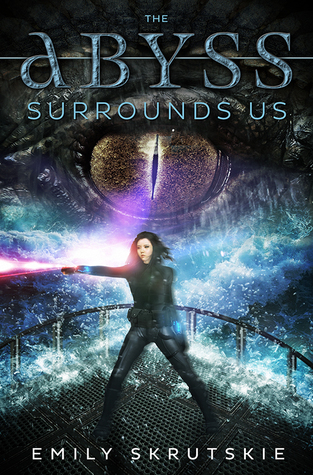 6: The Abyss Surrounds Us by Emily Skrutskie
This is another one of my favourite series! This is a f/f romance and its soo good. It's enemies to lovers between a pirate, and a girl captured by pirates, but it's done so well and I literally adore it. I liked the first book more than the second but the series overall is still so good and I'm so glad it exists.
7: Montague Siblings by Mackenzi Lee
8: Reign of the Fallen by Sarah Glenn Marsh
9: Villains by V.E Schwab
I absolutely ADORE this duology. Of all V.E Schwab's work this is probably my favourite. It follows two college roommates who give themselves superpowers and then become arch enemies. I loved how dark this was and the character parallels and dynamics between Eli and Victor.
TRILOGIES
10: BZRK by Michael Grant
11: Divergent by Veronica Roth
12: Rondo by Emily Rodda
13: The Infernal Devices by Cassandra Clare

This is one of the best trilogies ever and I don't even care if it's basic and popular. I love the characters so much and the setting is really cool as well. Clockwork Princess shook me to my absolute core when I first read it and I really want to reread this series.
14: Inkworld by Cornelia Funke
15: The Ellie Chronicles by John Marsden
16: The Grisha Trilogy by Leigh Bardugo
17: The Maze Runner by James Dashner
18: The 100 by Kass Morgan
19: All For the Game by Nora Sakavic

I LOVE THIS TRILOGY SO MUCH. There's lots of tw's so check those before reading it, but I seriously love these books so much. The characters got me hooked because all of them are so interesting and well flashed out and the romance makes me cry. I love my fox kids.
20: His Dark Materials by Phillip Pullman
21: The Hunger Games by Suzanne Collins
22: The Young Elites by Marie Lu

This is another of my favourite series! I LOVE what Marie Lu did with these books. It's a villain origin story type of thing and the main character is a serious badass, I love her so much. I read these books so quickly, they're fast paced and wild and they're so underrated I hate it.
23: The Legend Trilogy by Marie Lu
24 Penryn & The End of Days by Susan Ee
25: Shades of Magic Trilogy by V.E Schwab

This is one of those series that just grew on me so much. At first I thought it was a bit overrated and kind of boring but I ended up getting so invested in the characters and the worldbuilding is amazing. The final book is one of my favourite conclusions ever, I love it.
26: Sky Fall by Shannon Messenger
27: Daughter of Smoke and Bone by Laini Taylor
28: The Illuminae Files by Jay Kristoff and Amie Kuafmen
29: The Mistborn Trilogy by Brandon Sanderson
30: To All the Boys I've Loved Before by Jenny Han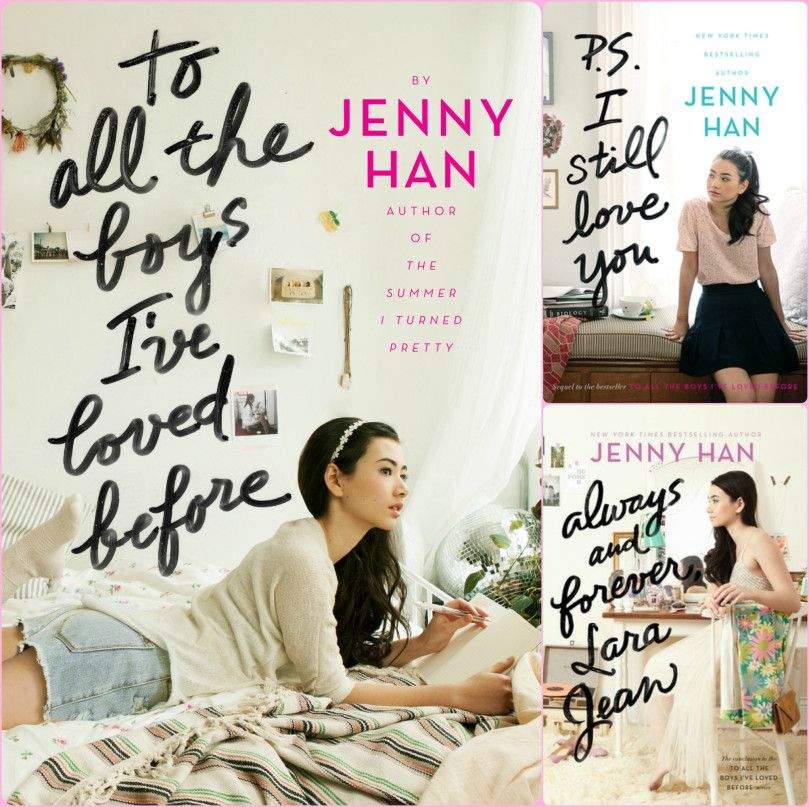 I only read this trilogy in 2018 but I loved it SO MUCH. I actually liked it a lot more than I was expecting to but that was really nice. I adored the sibling dynamics in this and Lara Jean was such a fun main character to follow. I related with her a lot. The romance is also, of course, adorable and I really liked how realistic it seemed compared to some YA contemporary.
31: Shatter Me by Teherah Mafi
32: The Conquerors Saga by Kiersten White
33: Wayfarers by Becky Chambers

34: The Dark Artifices by Cassandra Clare



I know I'm giving Cassie another mention but I also LOVE this series so much. This series is so well constructed in comparison to some of her previous books and I adore the characters and their interactions so much. While the third book wasn't my favourite Lady Midnight and Lord of Shadows shook me to my core.
SERIES
35: The Enemy Series by Charlie Higson
36: The Raven Cycle by Maggie Stiefvater

Urgh, even though time passes I still really love this series and think about it a lot. I definitely have Some Issues with it especially regarding the last book (and also the author oop) but I love the characters soo much and it is one of the first series I got really really into when I was trying to get back into reading so it's special to me.
37: The Lorein Legacies by Pittacus Lore
38: The Reckoners Trilogy by Brandon Sanderon
39: Pretty Little Liars by Sara Shepard
40: The Last Dragon Chronicles by Chris d'Lacey
41: The Chronicles of Narnia by C.S Lewis
42: The Inheritance Cycle by Christopher Paolini
This is probably the FIRST true high fantasy series I ever read and really really loved. I think it's this book that started me off loving fantasy which is cool. I haven't read this in a long time but I loved the dragons and the entire plot set up – as cliche as it is, "orphan boy discovers he is the chosen one" is literally my favourite thing ever and this book is the EPITOME of that.
43: The Guardians of Ga'Hoole by Kathryn Lasky
44: The Tomorrow Series by John Marsden
45: The Gallagher Girls by Ally Carter
46: CHERUB by Robert Muchamore
47: The Gone Series by Michael Grant
48: The Mortal Instruments by Cassandra Clare
49: Harry Potter by J.K Rowling
Another series that means SO MUCH TO ME even though it admittedly has .. it's issues. I think this is the first book I ever really remember reading and LOVING and the entire series definitely has huge nostalgia/"it shaped my childhood" feels that contribute to my love of it. But I still reread and enjoy this series all the time.
50: Percy Jackson & The Olympians by Rick Riordan
51: Once by Morris Gleitzman
That is all the series I have completed! Phew that is quite a few. A lot of them were ones I finished in my childhood, but a lot more are ones I recently discovered and loved! What series are your favourite?
until next time!