Hi all! I'm here today to do an ORIGINAL book tag! I mentioned this idea on twitter and people seemed really keen, which made me so excited. If you've been around here for a while you may remember I did a post called Books I WANT to read, but don't want to READ. Basically, the idea is, all those books where you really like the idea of reading the book / you do WANT to read the book, but the actual process of reading it seems daunting or unappealing!
I thought this tag could be in a similar vein to that – essentially, we're talking books where you want to have finished reading them, but you kind of don't want to go through the process of actually reading them. So for all the questions, you need to answer with a book you DO want to read, but you're NOT SURE ABOUT GOING THROUGH THE PROCESS OF READING IT. (Hope that makes sense!)
Rules;
Link back to the original tag (this post, and me!)
Complete the questions with books you want to have read but don't want to read
Tag some people at the end to do the tag next
1: A book that you feel you need to read because everyone talks about it
↳ A Court of Mist and Fury by Sarah J. Maas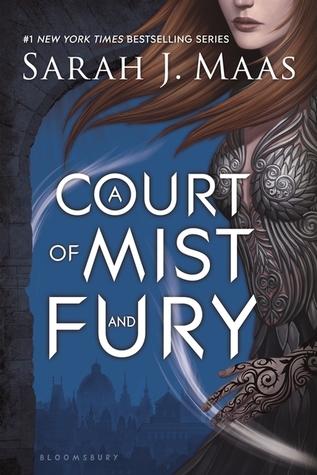 I have literally NO DESIRE to really ever read this series, but I kinda wish I had read it already because I would love to participate in the discourse. People talk (and argue) about this series a lot and there is a lot of passion on both sides of the argument so I feel like I am missing out even though I don't want to actually sit down and read this series like … ever
2: A book thats really long
↳ The Republic of Thieves by Scott Lynch
I really love this series and have read books one and two already. This is the longest books of the ones out, at 722 pages. That is not SUPER SUPER long but still long enough to put me off reading it a bit! I cannot stop thinking about how long this book is going to take me to read, especially because this series is kinda hefty. But that said, I do love the series and want to know what happens next!! So I want to read this book, quite a lot !!
3: A book you've owned / had on your TBR for too long
↳ The Lake House by Kate Morton
I think this is the book I have owned the longest and still haven't read yet. It is a mystery I believe, which is one of the genres I rarely reach for. But the premise sounds genuinely interesting which makes me still want to read it. It is quite long though, at 592 pages, and because of that and that I don't read mystery much it keeps getting put on the back burner. BUT I DO WANT TO READ IT REALLY BAD. It just keeps ….. not happening.
4: A book that is 'required' reading
(eg, school text, really popular classic – something you feel obligated to read!)
↳ Hard Times by Charles Dickens
Some of my actual required reading for this semester. I need to read this for class but it was on my TBR anyway because I wanted to read some more of Dickens works. But this book is SO unappealing in terms of actually … reading it. It's long, its Victorian, which I love, but can be hard to read, and also I have literally no idea what is it about so I don't have an idea of the plot to guide me when reading it. But, I AM actually excited to have read it.
5: A book that intimidates you
↳
2666 by Roberto Bolaño
Amulet by Roberto Bolaño is one of my favourite literary novels and I've read it .. three times. So I really want to read 2666 which is his most praised work, but listen .. it's over 1000 pages long. Do I want to read this book? Yes. Do I want to read this book over a possible whole month?? NOT AS MUCH. Like I do .. but .. my attention span is so short. BUT I STILL WANT TO READ IT ?? Help.
6: A book that you think might be slow
↳
1Q84 by Haruki Murakami
Urgh, 1Q84. I want to read this for so many reasons – first of all because its one of "those" super popular/praised literary books and I like to read those to feel accomplished. Second, because I have enjoyed this authors work before. Third, it sounds actually interesting. BUT, I am so unsure about actually … going through the process of reading it. It is so long, I worry I'll be confused or bored the whole time, because I have heard so many people say they were.  It also is supposed to be quite slow/meandering.
7: A book you need to be in the right mood for
↳
Leonardo Da Vinci by Walter Isaacson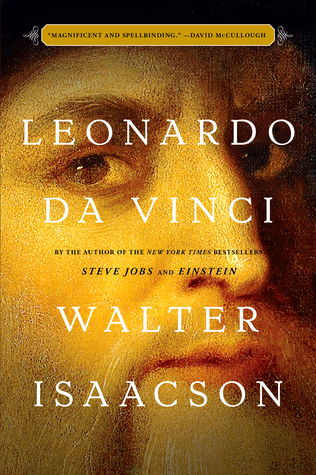 This is a 600 page non-fiction book about Leonardo Da Vinci which is on my TBR and … yeah I want to read it but I don't want to read it until I'm really ready to sit down and read a 600 page non fiction book. I am starting to read more non-fic and find it easier to do so which means I can see me reading this getting closer but still … I need to wait for the right time. But I do really want to read this because everyone loves it and assures me it's worth reading even if you don't know much about Da Vinci.
8: A book you're unsure if you will like

↳ A Little Life by Hanya Yanagihara
I own this book so I want to read it, but I have heard A LOT of mixed things. I know gay people who love it and some who hate it, and most of the reviewers I trust are split right down the middle on it. I feel it is something I need to read for myself to decide, which I do want to do. But it is SO LONG so I not so keen to actually sit down and read it, especially since it's supposed to be so freaking sad. But I still want to read it for some reason ???
That is my tag for today! Thanks for reading all ❤
If you would like to participate PLEASE DO BECAUSE I DON'T WANT TO BE A FLOP. And link back to me so I can see your answers!
I am tagging: Natasha, Destiny, Lacy, Laura, Elise, Melanie, Chaima and Hollie
until next time!