I was tagged to do this tag by Becca  MANY MANY MOONS AGO. I just found it in my drafts (surely I'm not the only one with like 50 unposted wordpress drafts and its a mess) and I thought heck! This is a cool fun tag and I SHOULD DO IT. So here we are.
I've been slowly slowly working through my TBR, and actually in 2018 I did shrink by the tiniest bit. But of course it always seems to be getting bigger not smaller, so this tag is literally perfect for me. Lets get into it.
How do you keep track of you TBR pile?
Most of my tbr is on my goodreads because it's the place I'm always at and the easiest site to record my whoe tbr. Plus everything is there and I don't want to move it all now. But I also have an app called Library Thing where I record the books I own that I still need to read, just so I can keep track of the books I still need to get to on my physical shelves.
Is your TBR mostly print or eBook?
Most of my tbr is physical, I rarely read ebooks I don't like them much. I'm more likely to finish audiobooks then ebooks. But pretty much every book on my tbr I plan on reading in physical form with some set aside for audiobook listening.
How do you determine which book from your TBR to read next?
Honestly it pretty much entirely depends on mood. If I feel like fantasy, I'll read a fantasy and thats that. But I also try to follow my monthly TBR and I have a Goodreads Shelf called "Top 2019 TBR's" that I try and read from. Usually though, I just get into the mood to read something – maybe because of a review or because of feeling that genre – and just go read it. But honestly I don't even know how it happens my brain just does whatever and I'm only along for the ride.
A book that's been on your TBR longest?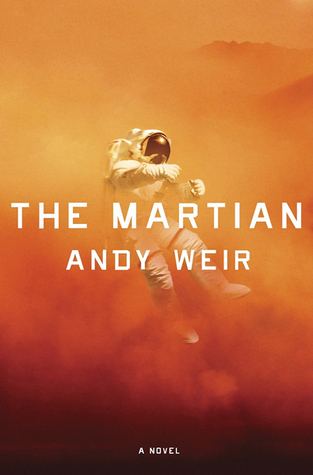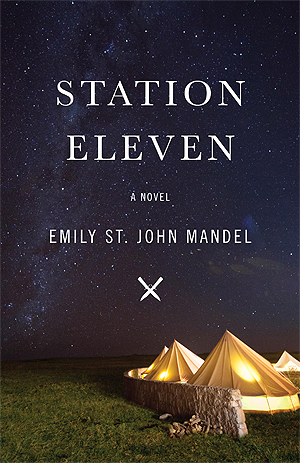 The Adventures of Sherlock Holmes by Arthur Conan Doyle   ➵   This has been on my TBR since TWENTY FOURTEEN. I actually have read some of the stories from this but not all of them so it's still marked as TBR. I do want to finish these, I think I might try them on audiobook because I love Stephen Fry as a narrator and he did these.
Station Eleven by Emily St. John Mandel  ➵  I have had this on my TBR since 2016 and always intended to read it but it kept going in and out of my priority list. But this year I REALLY want to read it and it's happening.
The Martian by Andy Weir  ➵  I have had this on my TBR since 2016 as well. I saw the movie and liked it so I thought I should read the book but it keeps getting pushed to the backburner. But maybe one of these days I will get to it.
A book that you recently added to your TBR?
I most recently added The Birdmans Wife to my TBR. This is a historical fiction about Elizabeth Gourd, who used to draw the images of species her husband discovered on his travels. I don't know why I added this exactly but I saw it in the shops and the cover and synopsis just kind of stuck with me. It also has really beautiful illustrations throughout it.
A book on your TBR strictly because of its beautiful cover?
I don't think there is any books on my TBR just because of their cover but I did add Wide Sargasso Sea after seeing the cover. Basically I saw an image of the cover, read the synopsis and realised I wanted to read the book but I only noticed it because of the cover WHICH IS MY FAVOURITE COVER EVER.
A book on your TBR that you never plan on actually reading?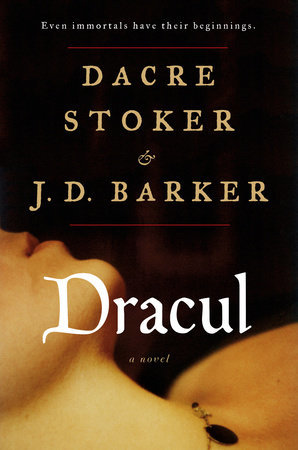 I don't really have … any of these? If it is on my TBR I intend to read it at some point for real. But maybe one that is on my TBR I don't intend on reading *yet* is Dracul by Dacre Stoker. This is a prequel to Dracula and it's on my TBR even though I cannot read it because I need to read Dracula first (also on my TBR)
An unpublished book on your TBR that you're excited for
King of Fools by Amanda Foody   ➵   I loved book one, Ace of Shades, and I just have this feeling book two is going to be even better. Foody has promised to introduce us to new characters, which is so exciting, but also I cannot wait to see the old characters again.
I Wish You All the Best by Mason Deaver  ➵  I am DYING to read this. It has literally been on my TBR since Mason was just writing it, and to see this book get agented and published and everything has been so exciting. I just know this is going to be adorable and I'm so excited to finally read #EnbyLoveStory.
The Dragon Republic by R.F Kuang  ➵  The Poppy War was one of my favourite books of 2018 and a favourite fantasy ever. I am DYING to have the sequel in my hands! I literally have no clue what could happen next but I'm so excited to find out.
A book on your TBR that basically everyone has read except you?
I'm pretty sure every single person in the world has read this book except me. It's so popular and I've seen read bits of it online already via instagram pics/captions and Facebook posts but I feel like I should read it myself too! It's so short and my sister owns it so I could borrow it whenever but I just haven't read it yet.
A book on your TBR that everyone recommends to you
EVERYONE loves If We Were Villains by M.L Rio. And everytime I mention I haven't read it everyone tells me I need to do that ASAP. I already KNOW I'm going to love this book and I think this has surely got to be the year I finally finally read it.
A book on your TBR that you're just dying to read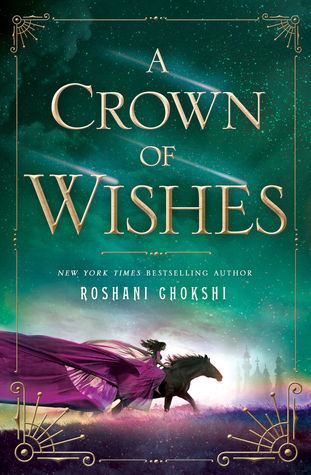 A CROWN OF WISHES. I read and loved The Star Touched Queen a few years ago and meant to read this since, but didn't get to it. But since reading The Gilded Wolves, my interest in reading this has been renewed by like a million times and I am SO EXCITED to finally get to it.
The number of books on your Goodreads TBR shelf
I currently have 387 books on my TBR all up. That is including EVERYTHING on my TBR. That is obviously still a lot but it's also not too bad – I mean in theory it's only four years worth of reading?? Haha yeah right, I'll never finish it but I do like this number, it's not too overwhelming.
That is all for this tag. I'm tagging whoever would like to do this, as it's such an old tag so I'm not sure who has or hasn't done it yet.
until next time!