Hi all  !  I'm here today to share my TBR for UnsolvedAThon – a Buzzfeed Unsolved themed ReadAThon created by my friend Laura! If you haven't seen this series YOU NEED TO ! It is absolutely hilarious, so interesting, and literally the highlight of my week when it comes out. You can watch it here if you wanted to check it out (YOU SHOULD!!)
This is the announcement post for this challenge here. The challenge runs all month (from April 1-30). The graphics I'm using are from the announcement post and created by @scathiee, or on Tumblr @scathieedraws.
There are two avatars you can play as: Ryan or Shane. Depending on which avatar you choose determines which path on the Investigation Board (the game board/bingo board) you take.
As I am a Shaniac, I am going to be reading the Shane pathway. I think it is a little bit tricker than the Ryan one but .. I love Shane so much and I am a sceptic like him so I HAVE to do his path.
There are 10 episodes of Buzzfeed Unsolved for each avatar path: five supernatural episodes and five true crime episodes. These episodes work as "clues" that will help you solve the unsolved case! In order to solve a clue, you need to read a book that relates to that episode. Once a clue has been solved (meaning you've read a book) you can move onto the next clue by following the red string. Solve all 10 clues (read all 10 books) and you've solved the unsolved case and completed the readathon!
Okay ! With that all said – lets get int the ACTUAL TBR below. As always, my choices may change cos you all KNOW ya girl is a mood reader but these are my most likely choices.
1: The Harrowing Hunt for Bigfoot:
Read a book about a mythical creature/monster.
For this prompt I think I will read Cloaked in Shadow by Ben Alderson. I've owned this for a long long time and haven't read it yet and I am ASHAMED. This follows elves so it fits really well for magical creatures. I have heard a lot of good things about this, and it is fairly short which is good for readathons. I'm also trying to read more of my unread kindle books and this has been sitting on it for way too long.
The Strange Disappearance of D.B. Cooper:
 Read a mystery or thriller book.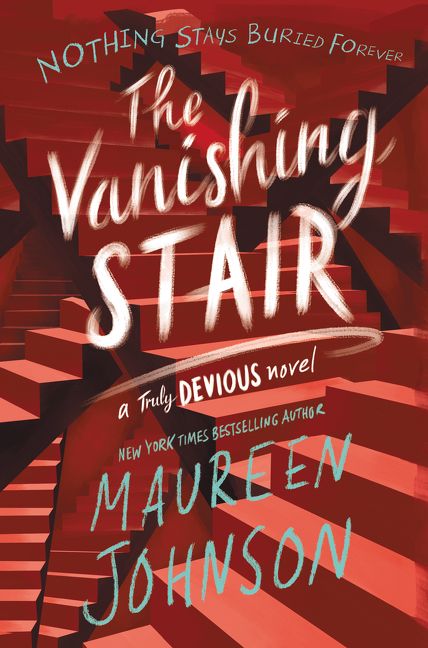 This episode is actually one of my favourites in the entire series! But it also SUPER spooked me for some reason the first time I watched it.
I decided to continue on with a series I have been really enjoying and read The Vanishing Stair by Maureen Johnson. This is a continuation of the Truly Devious series and I loved book one so much! I have been waiting for the library to get this book since January, so if it doesn't come in I think I'll just get it on audible and have it as my audiobook for this challenge.
The Haunting of the Salem Witch Trials
Read a book involving witches.
I am really undecided between two choices (let me know which I should choose in the comments!) I may read Witchmark by C.L Polk, or The Last Magician by Lisa Maxwell. I have heard really good things about The Last Magician which is why I am considering it, but Witchmark is much shorter and also an ARC I haven't read yet so I am leaning more toward that one.
The Horrifying Murders of the Zodiac Killer
 Read a retelling
I had a few choices for this but most of them were really long (Spinning Silver) or really literary and will take too long (Wide Sargasso Sea) and then I remembered A Case for Jamie by Brittany Cavallaro! This is a retelling of the Sherlock Holmes series and I enjoy this series a lot, plus they read super quick and I've been meaning to continue on.
The Secret Society of the Illuminati 
Read a book about or involving a secret society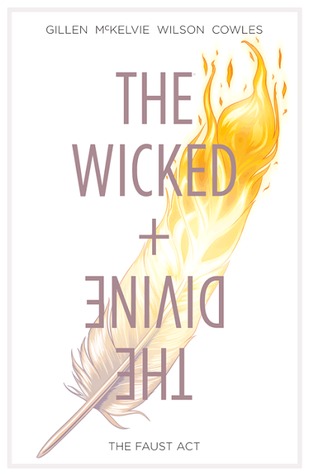 This challenge is the PERFECT REASON to read The Wicked + The Divine! I have been wanting to read this for ages but putting it off since I always do that with graphic novels for some reason. This is about gods being reincarnated? And I have been assured it does involve a secret society. I really hope I like this !
The Suspicious Assassination of JFK
Read a book about or involving an assassin.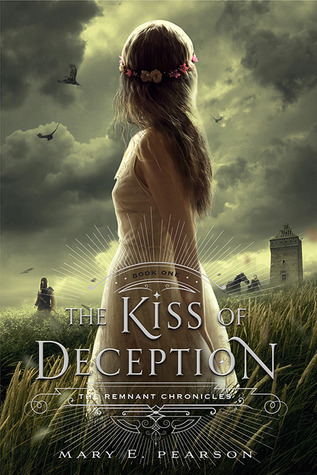 It took me SO long to think of one for this and then I remembered I literally own this? And it's about an assassin trying to kill a princess?? I have heard this series is really well written and even though it is an older YA fantasy I'm hoping I still really like it!
The Demonic Goatman's Bridge
Read a book about or involving demons.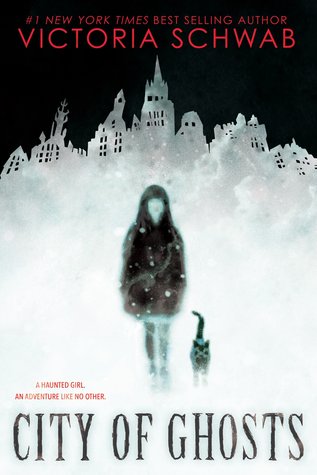 THIS IS THE FUCKING FUNNIEST EPISODE THIS IS SHANES PEAK
So I'm not sure if this is cheating? But I was struggling to find a book about demons so I decided to go with City of Ghosts by Victoria Schwab! Even though this is about ghosts … some of them are evil ghosts? Evil ghosts are basically demons right ?? I'll change this if I think of something better that isn't rereading a Cassandra Clare book but for now this is it.
The Thrilling Gardner Museum Heist
Read a book involving a heist or thieves
My first thought for this was to read The Republic of Thieves but that book is VERY LONG and so I am not doing that for a ReadAThon. I thought it might be fun to read Iron Cast instead! That book has been on my TBR ever since someone told me it is similar to The Diviners which I LOVE. So I have high hopes for it.
3 Horrifying Cases of Ghosts and Demons
 Read a collection of short stories/anthology.
I have SO MANY FOR THIS. I have so many anthologies on my TBR and I just never get to them. So here is some options: All Out, The Refugees by Viet Thanh Nguyen, Gold Boy Emerald Girl by Yiyun Li, The Interpreter of Maladies by Jhumpa Lahiri, A Thousand Years of Good Prayers by Yiyun Li or Bygone Badass Broads by Mackenzi Lee. I'll probably just choose this entirely based on mood, though The Refugees has been on my TBR the longest and is quite short so maybe that one.
The Treacherous Treasure Hunt of Forrest Fenn
Read a book involving an adventure or quest
THIS IS A HUGE CHALLENGE BECAUSE THIS BOOK IS HUGE but I'm going to TRY and read The Priory of the Orange Tree! This is an epic fantasy involving dragons, assassins, princesses and more and literally every single friend of mine has rated it four or five stars. I really, really hope I like this – it is HUGE but I am so excited for it.
And that is my entire UnsolvedAThon TBR! I would love to know who else is participating – especially who my fellow Shaniacs are!
until next time!