Hi all !   Today I'm here to talk about all the books I read in April, which is also my Unsolved and Magical ReadaThon Wrap-ups! (yes, I did a lot this month).
This is going to be a long month already, so I don't want to get to into explaining the readathons I participated in, but I'll do a brief summary.
---
#unsolvedathon ➼
This readathon was hosted by Laura and revolved around the Buzzfeed Unsolved series on YouTube. My TBR is here. AND I FINISHED IT. Which is the first big ReadAThon I have ever finished and I'm just like .. so happy
Magical Readathon ➼
This is Book Roasts' popular annual ReadAThon based around the OWLs in Harry Potter. She added career paths this year (I chose Magizoologist) and to earn enough OWLs for that career I had to read four books, which I also got to! So yay I finished two ReadAThons (though all my books fit in UnsolvedAThon so it wasn't too bad).
challenge 1:
The Harrowing Hunt for Bigfoot (read a book about a mythical creature)
Herbology: Read a book with a plant on the cover

For this I read Ben Alderson's book, Cloaked in Shadow. I have had this on my kindle app for SO LONG and I am so happy I finally got to it. This was a really fun fantasy about elves and politics, with an m/m main couple. This had a lot of potential though the ending fell flat for me, and the writing wasn't my favourite. I thought this needed a little more work in terms of editing for spelling, grammar and awkward sentences. But overall fun, and I might try the sequels. ★★★
challenge 2:
The Disappearance of D.B Cooper (read a mystery or thriller)
Potions: Read a sequel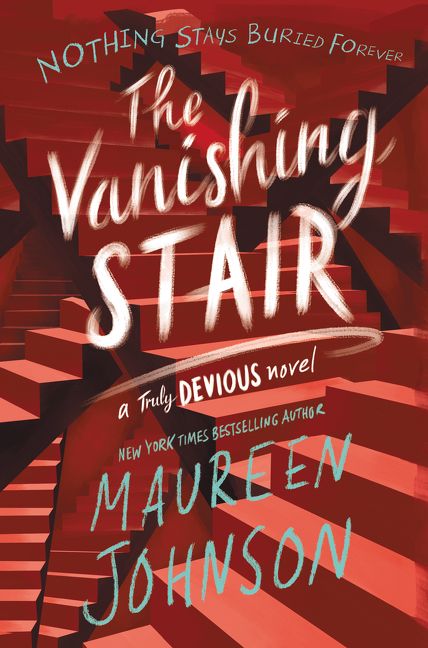 For these challenges I read The Vanishing Stair by Maureen Johnson. This is the sequel to Truly Devious which is a YA mystery series about a girl who is trying to solve an unsolved crime that happened at her elite boarding school in the 1920s. I love this series so much and this was even better than book one! The way Johnson reveals so much of the mystery and yet adds even more questions is great and I feel like the last book is going to be AMAZING. ★★★★★
challenge 3:
The Haunting of the Salem Witch Trials (read a book involving witches)


For this one I read Witchmark, which has a main character who is a witch. This is sort of a blend of Edwardian England and World War One but with magic. I really liked the world in this, it was so creative and had a really unique aesthetic, especially when it came to blended the settings. The story was sweet, but I found it really hard to get into at the start and a bit confusing. I definitely didn't finish it feeling like I HAD to read the next book. ★★★
challenge 4:
The Horrifying Murders of the Zodiac Killer (read a retelling)
Care of Magical Creatures: a book with a land animal on the cover

The next prompt was read a retelling so I decided to continue the Charlotte Holmes series which is obviously a retelling of the Sherlock Holmes books. I really like this series for how it chose to adapt the series. I think the changes made are creative and I love the way the family structures and set up and the complexity of the characters & their emotional depth. But this one had a really weak plot in my opinion. I did love the character stuff a lot though. ★★★
challenge 5:
The Secret Society of the Illuminati (read a book about or featuring a secret society)
Charms: an adult book

I was originally going to read The Wicked + The Divine for this but changed to The Priory of the Orange Tree (which I didn't actually realise IS ALL ABOUT A SECRET SOCIETY). This is an adult fantasy involving dragons and there is A LOT of religions and secret societies (based on different interpretations of the event) and its hard to explain but SO FREAKIN GOOD. The ending was a disappointment for me though.
I reviewed this book earlier this month. ★★★★
challenge 6:
The Suspicious Assassination of J.F Kennedy (read about an assassin)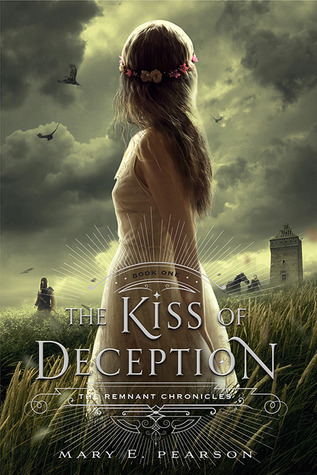 I finally read The Kiss of Deception (which is perfect for this prompt wow) and I'm so proud because it's been sitting on my bookshelf for literally way too long. This is a bit of a classic YA about a girl who flees her marriage and is pursued by a prince and assassin but doesn't know which is which (and neither does the reader). The concept of this book is so clever and I liked the main character but I wasn't really that invested in it. ★★★
challenge 7:
The Demonic Goatman's Bridge (read a book involving demons)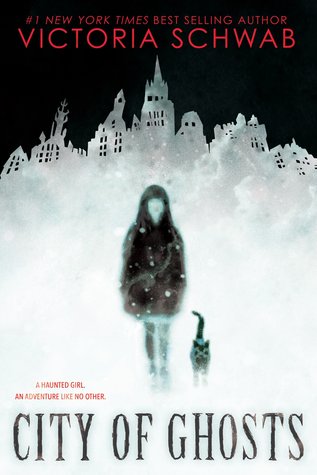 I read V.E Schwab's City of Ghosts which came out a little while ago and I was like, 90th in line for the audiobook. But I finally hit the front of the queue and I thought this was really fun. It's a middle grade which I don't .. love reading? But this one was cute and I liked the characters a lot. It had a plot I felt I had seen a few times, but it was still nice and I might read the sequels if I wanted something quick and easy to pick up. ★★★
challenge 8:
The Thrilling Gardner Museum Heist (read about a heist or thieves)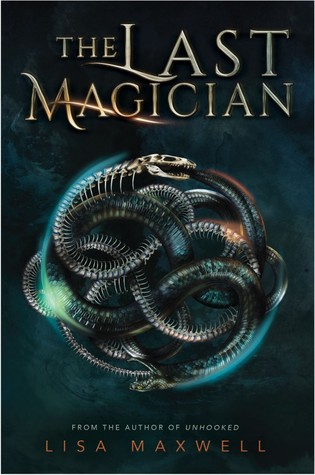 I decided to pick this up on audiobook on a whim since I knew it was about magician thieves. I had heard it's like The Diviners (very true) and I ended up LOVING it. This is about a world where some people have magic called Affinity's and the main character (who has a time affinity) has to go back in time to stop an event that dooms all magic users in the future. It's so freakin good, had an amazing plot twist, and AN ANGSTY ROMANCE I WAS LIVING FOR. Definitely reading the sequel soon. ★★★★★
challenge 9:
Three Horrifying Cases of Ghosts and Demons (read a story collection/anthology)

I read Interpreter of Maladies by Jhumpa Lahiri for this one which is SUCH a well known and loved collection. It won a Pulitzer Prize a few weeks ago and I had read two of the stories but never finished the collection. I finally did and I'm so happy I did that. This is a really cohesive collection about loneliness, love and the Indian diaspora. I think Lahiri has a really nice writing style and I enjoyed most of the stories in this collection I should read her longer works. ★★★★
challenge 10:
The Treacherous Treasure Hunt of Forrest Fenn ( a book involving an adventure)

I read ANOTHER book that has been on my bookcases TOO LONG. Gap Year in Ghost Town is about a boy who hunts ghosts in Melbourne and has to team up with a girl from a rival ghost hunting family to defeat a particular bad ghost. This reminded me of the Lockwood & Co books A LOT, but more urban fantasy ish? I loved the Australian cultural elements, like the inclusion of football and a lot of (Australian style) coffee shops. ★★★
others: (not part of the readathon)

King Lear by William Shakespeare
Hard Times by Charles Dickens
Pericles by William Shakespeare
summary:
Books read: 13
Format: 6 physical, 3 audiobook, 4 ebook
Genres: 6 fantasy, 1 classic, 2 plays, 2 mystery, 1 historical fiction, 1 short story collection
Average rating:3.6
Favourite book: The Last Magician
Least favourite: Hard Times