Hi all !  I can't believe the time to do the Mid Year Book Freak Out Tag has already rolled around again. I love this tag because it's such a good, but easy, way to reflect on the year so far. I was tagged by Ash to do this tag, so thankyou Ash!
The best book of the year so far:

I read a few books I could have used for this but I think Red, White & Royal Blue just beat them out by a shade. I LOVED this book so much and it just made me feel really happy while reading it. I also think it was literally perfectly written with amazing characters which is what seals the deal for me in terms of loving books. I have a full review up here.
Honourable mentions: The Last Magician by Lisa Maxwell, The Gilded Wolves by Roshani Chokshi, If We Were Villains by M.L Rio
The best sequel of the year so far: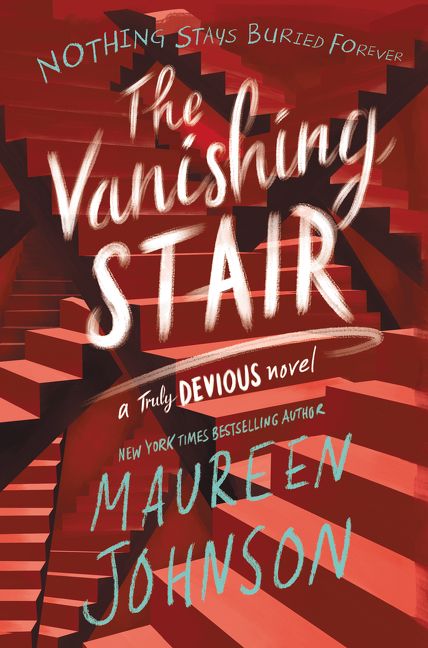 The Vanishing Stair definitely has to take this out for me. I gave it a 4.5 star and really, really enjoyed it. This is the sequel to Truly Devious which is a book I liked a lot, but this solidified my LOVE for the series.  This had everything I was expecting and so much more. It really developed the mystery and the characters and left us with a huge, and exciting, set up for the final book.
I have a full review of this book up here
A new release you haven't read yet but want to:

TOO MANY IT IS UNREAL. But I chose Her Royal Highness for this one though because I've been anticipating it for so long and I finally got it in my hands and I'm going to READ IT SOON. This is a boarding school f/f romance that sounds so cute.
Honourable mentions: Brave Face by Shaun David Hutchinson, Jack of Hearts (And Other Parts) by L.C Rosen, King of Fools by Amanda Foody, Ruse by Cindy Pon.
Most anticipated release for the second half of the year:

This is definitely Ninth House for me. I love Leigh Bardugo and this really sounds right up my alley with the setting being Yale and it following secret societies. I also just feel like we've been waiting so long for this and it's time to FINALLY READ IT. Also, interested to see some non-ya, non-Grisha writing from Leigh.
Honourable mentions: Girls of Storm and Shadow by Natasha Ngan, The Black Veins by Ashia Monet, The Dragon Republic by R.F Kuang, Full Disclosure by Camryn Garrett
Your biggest disappointment of the year so far: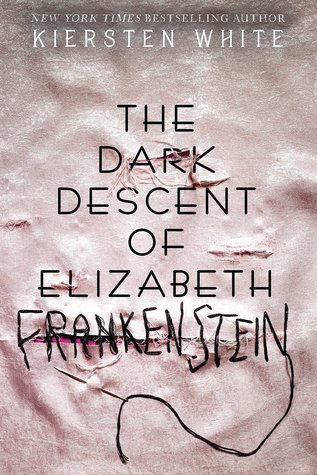 This is The Dark Descent of Elizabeth Frankenstein for me. This is a retelling of Frankenstein I had an arc for and I honestly was so close to dnf'ing it and kinda wish I had to save time. For me, this didn't really add anything interesting to the story and I felt White did the most predictable adaptation/retelling of this. It was also super boring for me. I loved Kiersten White's And I Darken series so to dislike this so strongly was really disappointing for me, especially since I had the ARC.
Your biggest surprise of the year so far: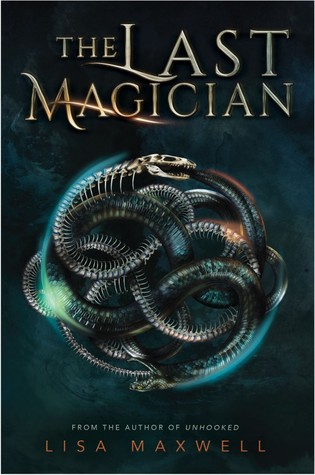 I picked up this book on a whim because I needed a book for a prompt and I heard it is similar to The Diviners and I LOVED IT SO MUCH. It's got so many things I loved in it – like secret societies, magic, and a 1920s setting. I loved the characters and the romance and sped through the entire thing, it was so much fun. I didn't know anything about this book really and had no expectations so I was stoked it became a favourite.
Your new favourite author:

Definitely Casey McQuinston. They wrote Red, White and Royal Blue and thus ensured I would read anything else they ever wrote ever. But also, I follow their twitter and Casey honestly posts the most hilarious stuff. I also think they post nice writing snippets and advice, and all in all I just find them to be a great person and someone who's writing I would love to emulate myself!
Your newest favourite character:

Okay, I could have gone with Alex Claremont-Diaz my ultimate son but since I've mentioned RW&RB a lot lets go with SEVERIN FROM THE GILDED WOLVES. Who, is the first son I adopted this year. I loved all the characters in The Gilded Wolves but maybe Severin just a touch more? I thought his character was really compelling and I liked that he felt realistic in that he was pretty flawed and had his issues. But thats my boy and I'm rooting for him in the sequel.
Your newest fictional crush:

I don't exactly do "book crushes" in the way some people do but okay, Leigh Bardugo writes hot characters. I know their not new but Listen .. Zoya? Nina? Nikolai? ALL HOT. Zoya especially is That Bitch and like .. while I don't necessarily have the ~fictional crushes~ thing about characters really, like, they're all my loves and their collective hot bi energy is off the charts.
A book that has made you cry: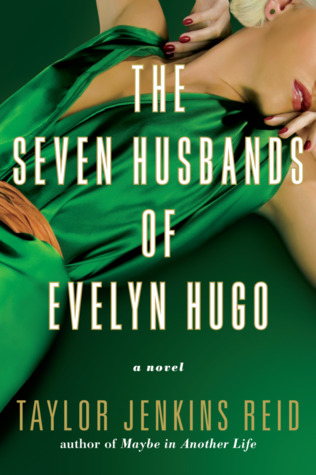 Yes, this made me cry last year. And when I read it again, I cried again. AND WHAT ABOUT IT? Evelyn Hugo is a classic and I can't help but sob when I hit several key points most notably *that* Harry Cameron scene which literally hurt me so deeply I can't even talk about it.
Anyway, books usually can't make me cry even once but Evelyn is powerful and that is why she made me do it twice.
A book that has made you happy:

I could definitely have put RW&RB for this one too but to mix it up, another book that made me really happy this year was Nice Try, Jane Sinner. It was just such a cute read with such a unique concept and gave me that same feeling of being invested in drama but living for it that a good reality TV show gives.
The most beautiful book of the year so far
I MEAN I WILL LET THESE COVERS SPEAK FOR THEMSELVES. They're all fantasy which I'm loving, I feel 2018 was a rough patch for fantasy but she came back stronger then ever in 2019.
Some books you need to read before the end of the year

Her Royal Highness: This is one of my most anticipated releases of the year and I cannot wait to start it. An f/f romance about college roommates. It just sounds like it's gonna be fluffy and pure and I'm so ready for it.
Station Eleven: This has been on my TBR for a ridiculously long time and it's time I got to it. I really like the concept of this book (Shakespeare troupe in the apocalypse) and I feel bad it has sat on my TBR. It is the third oldest book on there.
Maurice: I wanted to read 12 classics this year (that I chose myself) and this was one of them. I actually am getting pretty excited to read this and might start it soon. It's about a man in college who has feelings for another man, and it based on E.M Forsters own life.
Brave Face: This is Shaun David Hutchinson's memoir and I really want to read it. I love Shaun David Hutchinson and have been interested in learning more about his personal story. I've heard really amazing things about this already.
Good Omens: I want to read this with all the recent hype so I can watch the show! This is Neil Gaiman and Terry Pratchett's iconic team up about an angel and a demon trying to stop the apocalypse because the realised they like Earth after all and the show looks so good, but I want to read the book first.
Thanks again to Ash for tagging me. I'll be tagging Destiny, Joshua, Elise and Melanie. Let me know what books you would have answered these questions with.
until next time!