Hi all !       I'm here today to share my TBR for SapphicAThon round three which begins in one week. This readathon will run from the 18th to the 25th of May and is hosted by myself, Elise from Tash. This is our third time hosting this readathon and we really hope more people than ever will join us for this round. The official twitter with all the information and more TBR's from the hosts can be found here.
This year, there are seven challenges, though the main challenge is just to read sapphic romances !   I'll be trying to complete all the prompts but will be overlapping some since I don't think I can read seven books in seven days.
Without further ado, here are the challenges and my TBR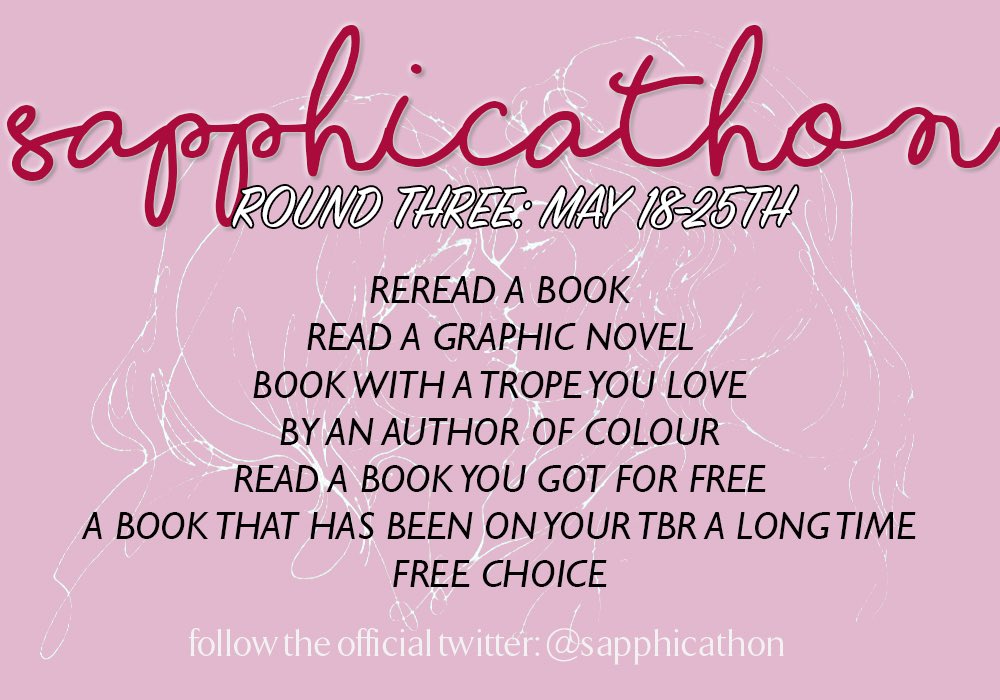 My TBR
Crier's War by Nina Varela ➣  I'm going to read this for the reread a book and for a trope you love, since this involved the enemies to lovers trope between the two main girls.
Laura Dean Keeps Breaking Up With Me by Mariko Tamaki and Rosemary Valero-O'Connell ➣ I've been meaning to read this for so long, and it fulfils the challenge to read a graphic novel.
The Deep by Rivers Solomon ➣ I received this book as an ARC which makes it work for the book you got for free prompt, and it's also by an author of colour.
Everything Leads to You by Nina LaCour ➣ This is the sapphic book that has been on my TBR the longest time so I thought it was the perfect choice for the 'on your TBR a while' prompt.
Not Your Sidekick by C.B Lee ➣ The final book I want to read for the free choice prompt is Not Your Sidekick! This has been on my TBR for so long and also works for Asian Readathon happening this month.
I cannot wait for SapphicAThon and I hope everyone else is looking forward to it too. This is such a fun and special readathon for me and I really hope I can finish all the challenges! If you're also participating in SapphicAThon I would love to hear about what you're reading. Please also check out and follow the official twitter and my fellow hosts!
until next time!